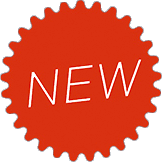 Our 2 new miniwear collections are 100% recycled cotton and have a unique design just like your baby.
A touch of tradition and simplicity combined with our attitude 100% bb'n
Inspired by the city, designed for the most cosmopolitan
Woollen hat knitted with moss stitch.

A little slice of smart-fashion, the perfect complement to your bb'n.
The latest in
babyboto'n's blog
Beneficios de la lactancia materna: mucho más que una moda Ahora que vas a tener a tu bebé, no paras de oír hablar de [...]
Shantala, el masaje perfecto para cuando tu bebé tiene gases Hace unos días que salisteis del hospital. O puede que ya sean un par [...]
Antes de viajar con tu bebé las cosas eran distintas Nunca te habías planteado que viajar con tu bebé en avión tuviera tantos requisitos. [...]